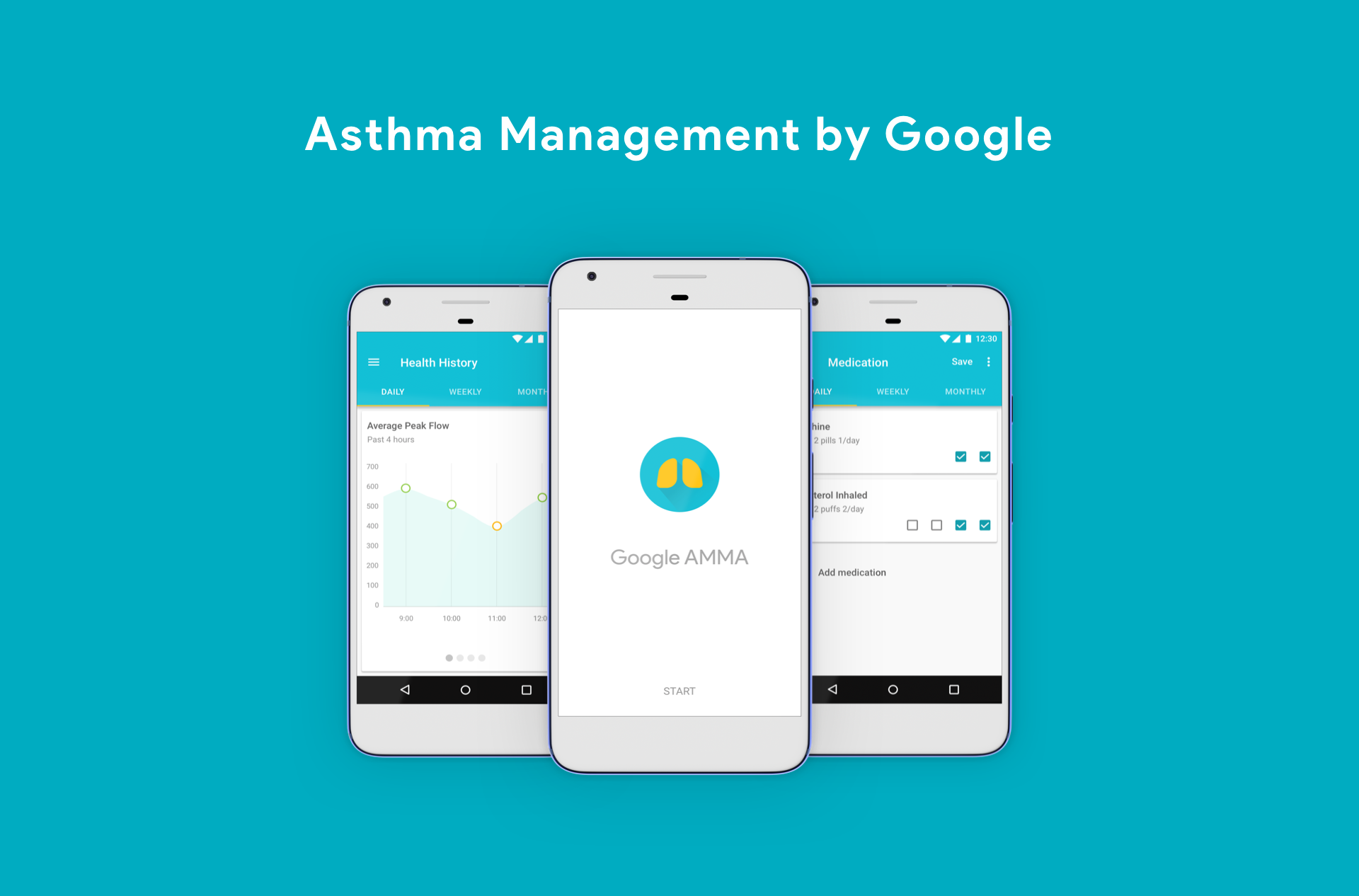 The Google.org Healthcare Initiative (GHI) have developed a revolutionary technology known as AMMA (Asthma Monitoring and Management App). Amma is a product line that will include a wearable device as well as a companion application capable of tracking a user's breathing patterns, sleep patterns, symptoms, triggers, medication, and other vital statistics. The goals being, to help asthmatics better manage and monitor their condition, to help asthmatics learn what their triggers are to prevent attacks, and to educate asthmatics and caregivers.
Google.org already developed the innovative AMMA technology and was now seeking a strategic and human-centered design direction to ensure the technology serves their customers' needs. Some challenges I encountered in this project were organizing the architecture and displaying a large amount information in an intuitive manner and creating a frictionless experience that will promote users to track their asthma.
To discover who the users were and what they needed in the application I knew I needed to conduct research. I researched asthma to understand just how it affects asthmatics and what treatment is available. I also sent out surveys online and conducted interviews with friends who were asthmatics to gain a deeper understanding of the role asthma played in their lives.
Some key takeaways are:
1. Majority of asthmatics suffer a mild form of asthma.
2. Asthmatics can be embarrassed of their condition and dislike it when it gets in the way of their lives.
3. There are more than only inhalers for medication. There are nebulizers, various kinds of pills and inhalers for short term, long term control, or for emergencies.
4. Changes in the weather was one of the top triggers for asthmatics.
5. Participants agreed that keeping better track of their asthma (symptoms, triggers, peak flow measurement) would be beneficial in avoiding attacks, but majority of them do not.
I conducted a competitive analysis and discovered 5 products available in the current market space used for managing asthma. From this analysis I discovered what core features were necessary in AMMA as well as what new feature could be used to set AMMA apart from the others.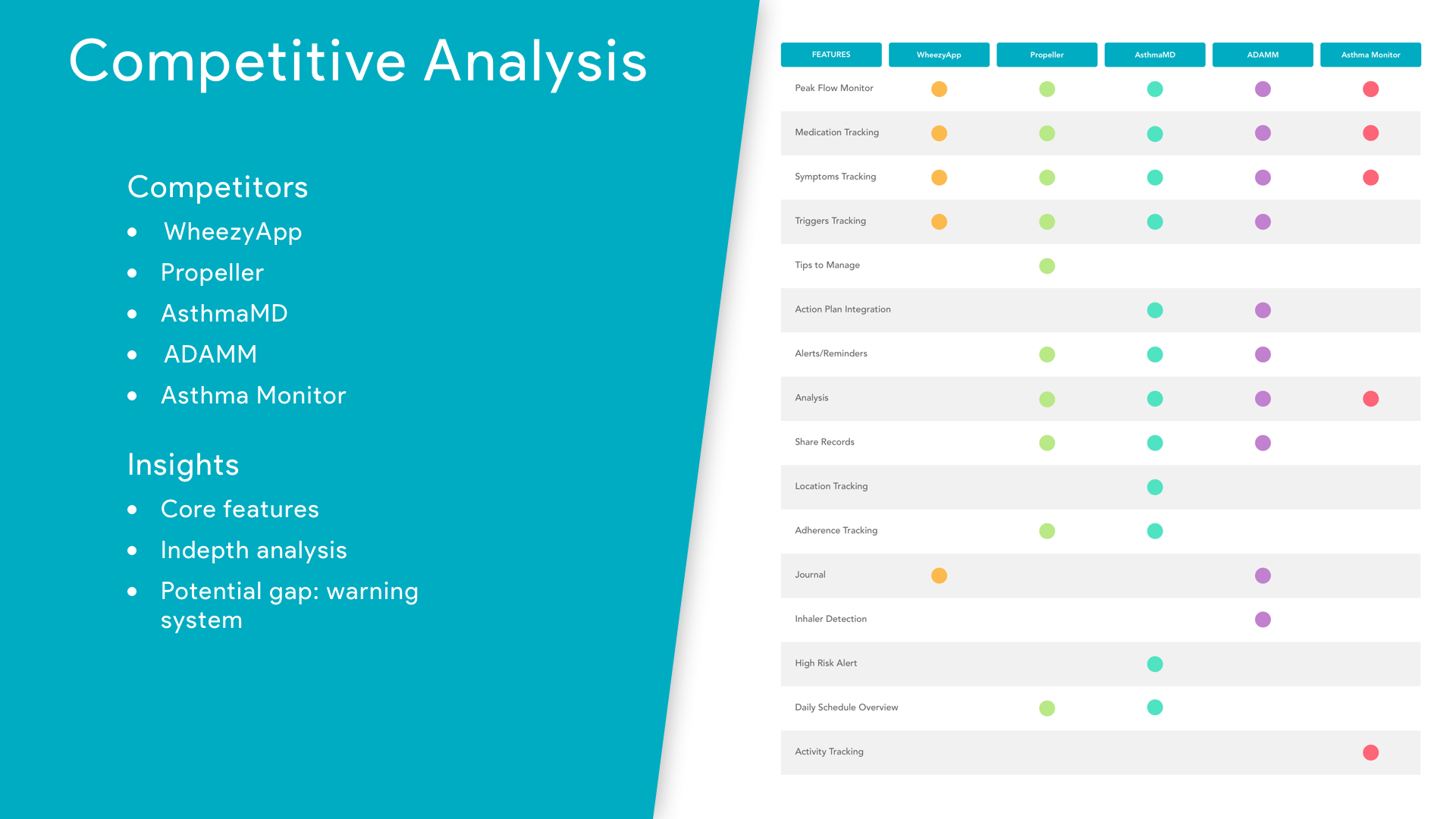 Using the research I gathered I created a persona that best represented the patterns in the data that I was seeing.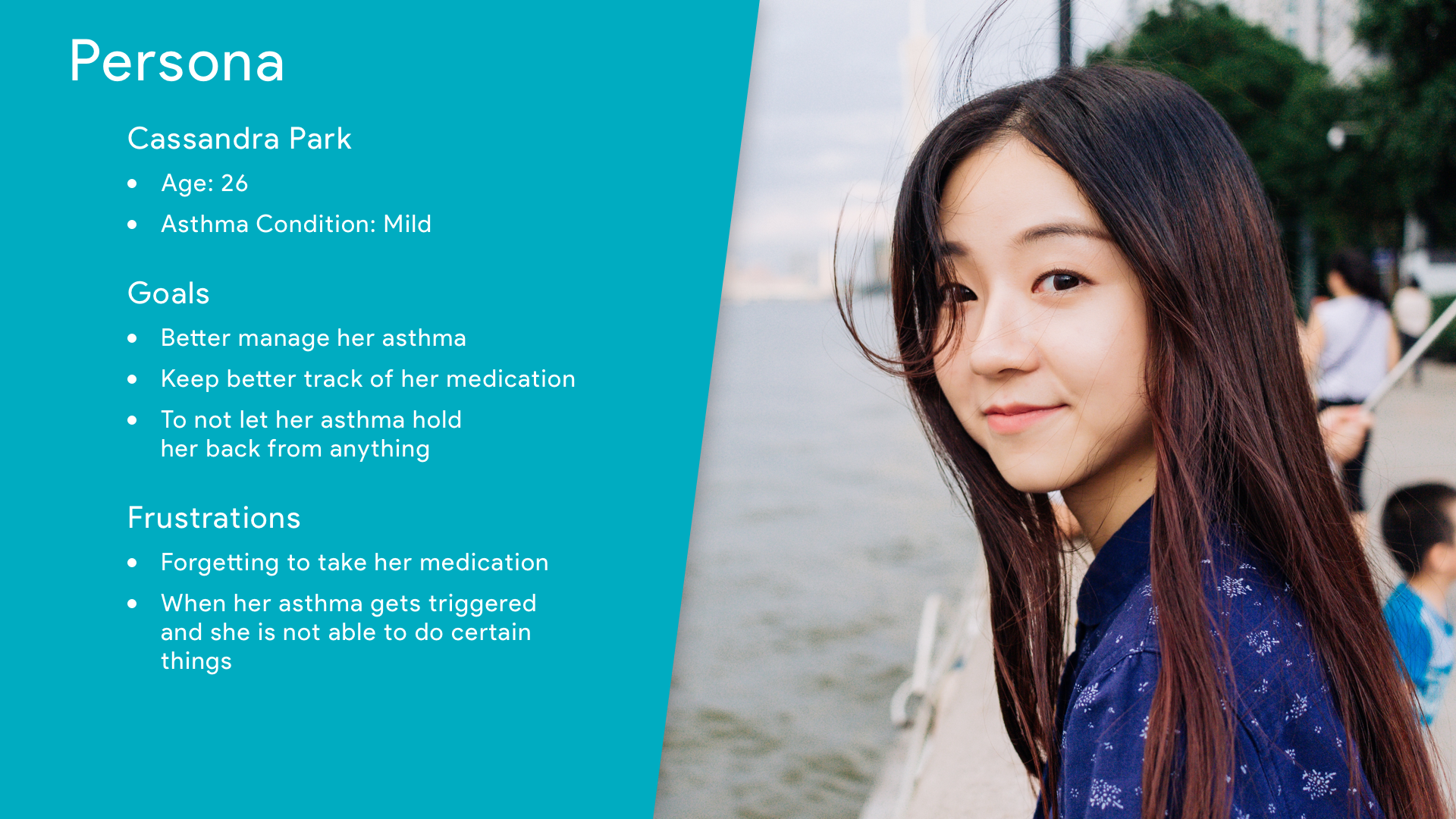 I created an application map to help me understand the overall architecture of the site. The application map allowed me to plan ahead and figure out what was the best way to lay the site out.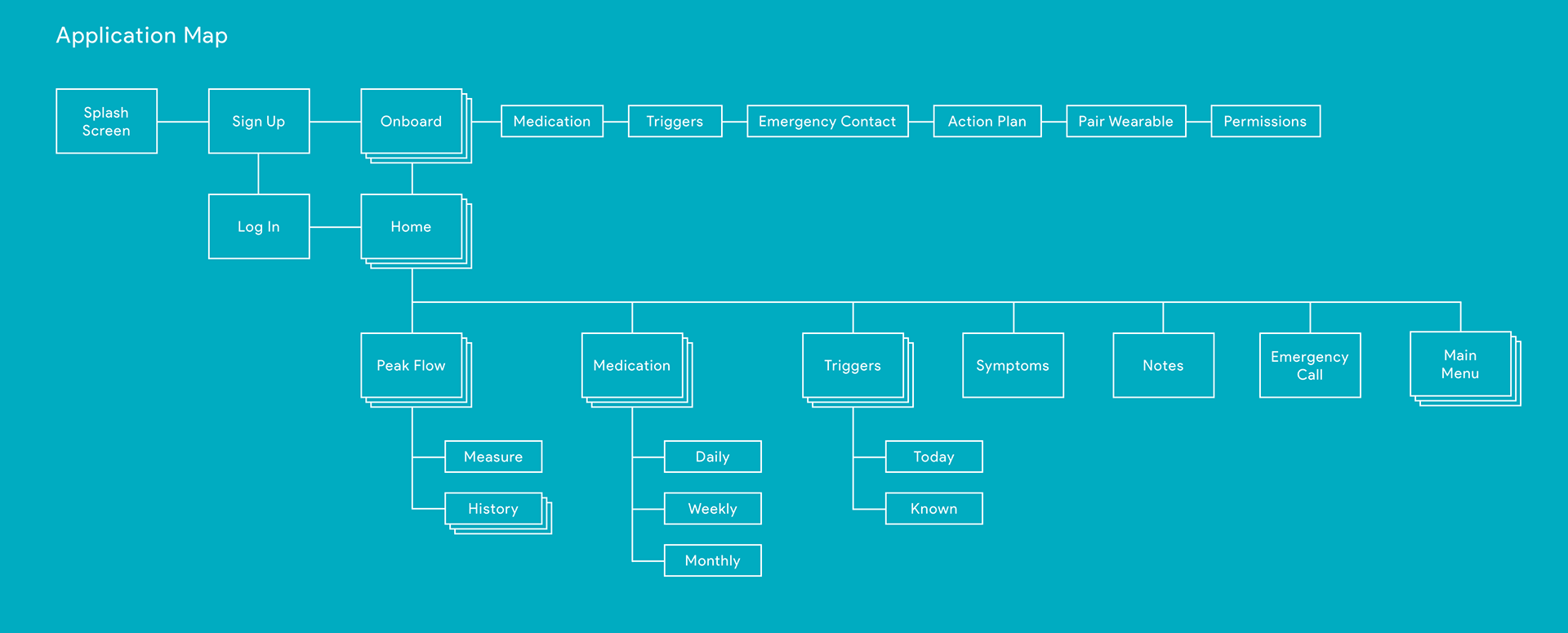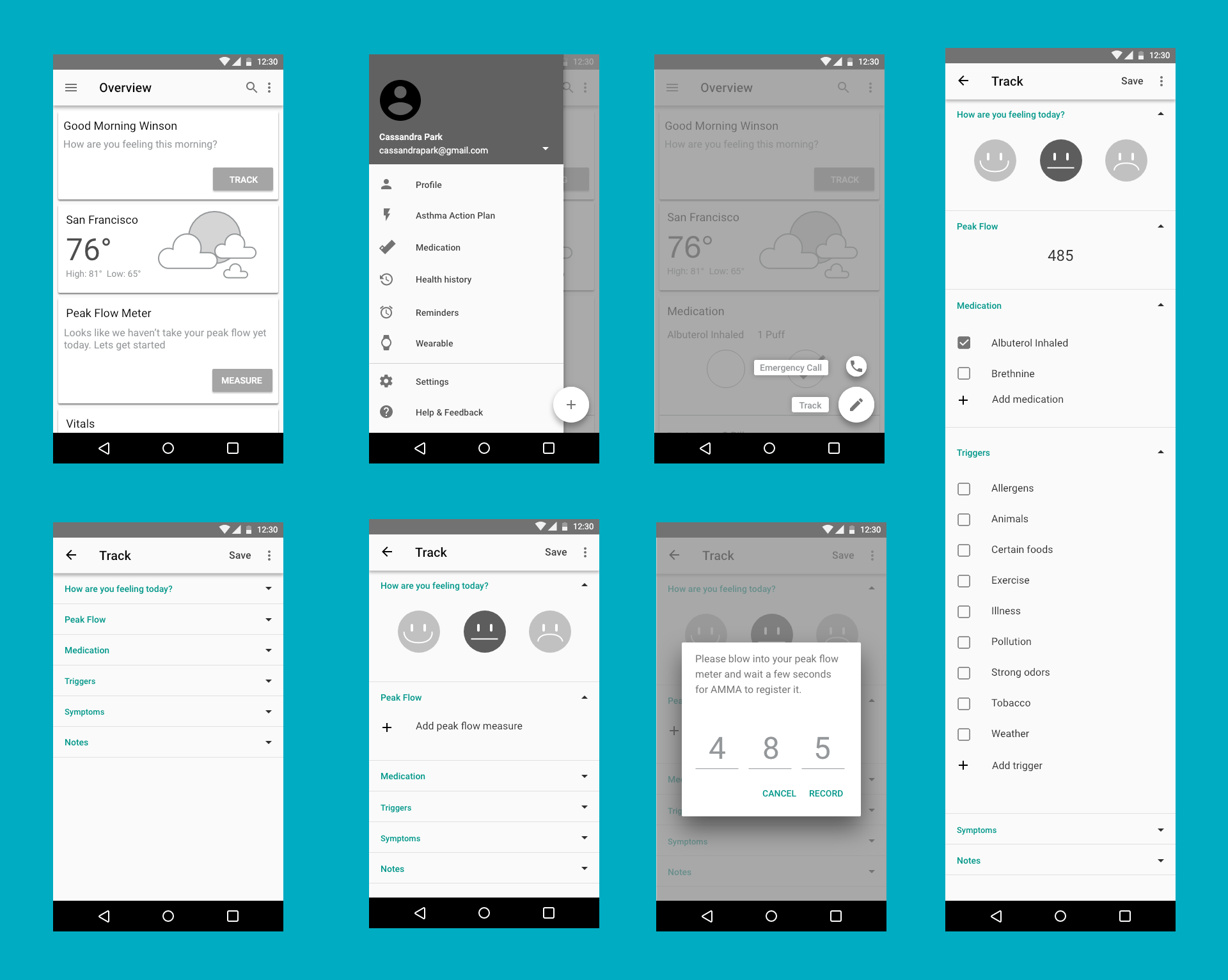 InVision was used to create a prototype where I tested to see if users were able to update their peak flow measurement and view their past readings.
Have a click through the prototype I created below.
The results from the testing are listed in the affinity diagram below.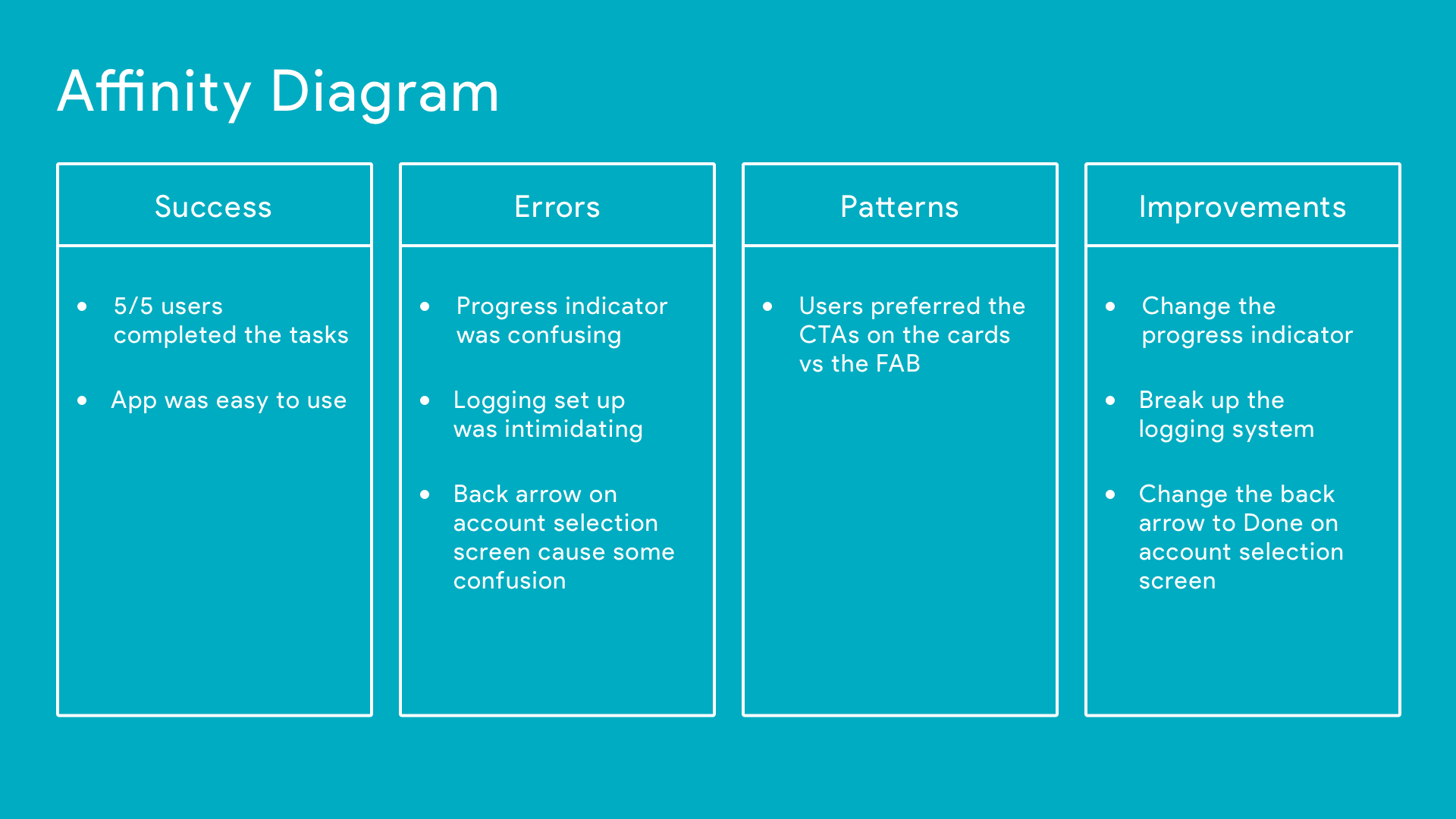 AMMA was a challenging and rewarding project for me to work on. Having never used a healthcare app or working on anything healthcare related previously it made me realize just how important research and how much it lays the groundwork for what follows.
Next steps for this project would involve building out some more features and to continue to refine the design based on feedback.